Warmly celebrate the trial business stage of Guang Run
---
On October 6, 2014, Guangrun, whose construction work is nearing the end, officially welcomed the first external business, marking that the company has started to step into the trial business stage, and all employees of the company were present to witness this historic moment.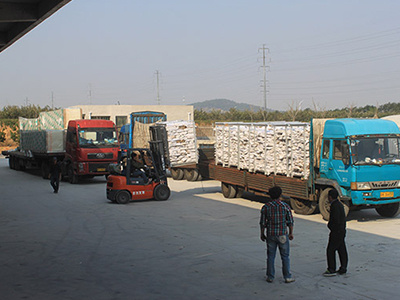 8:18 a.m., with the roar of firecrackers and the roar of flowers, Rongcheng Guangrun Aquatic Food Co., Ltd. was officially announced to enter the trial business phase!
Faced with the first business of the company, the employees were full of energy and quickly entered the working state, seriously loading and unloading, handling, counting ...... sharply completed the first business.
I believe that with such an excellent and superb technical team, as well as advanced and first-class plant equipment, Guangrun will definitely move forward and grow in the later development, and become a bright new star in the aquatic food processing industry in Rongcheng and even Weihai.