Wang Hongxiao, Vice Mayor of Rongcheng City, Visited Guangrun Company to Inspect the Work
---
On February 3, 2015, Mr. Wang Hongxiao, Vice Mayor of Rongcheng, accompanied by relevant leaders of Shidao Management District and Dongshan Street, visited Guangrun to inspect the work of the company.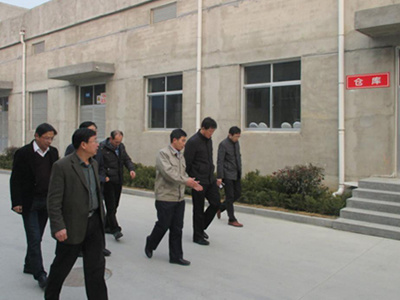 General Manager Chen Mingfeng accompanied the leaders to visit Guangrun company and introduced the company's plant, workshop and other production operation sites. During the visit, Vice Mayor Wang Hongxiao affirmed the current working situation of the company, and also pointed out that we must increase the safety supervision and do a good job in safety production prevention.
Since its operation, Guangrun has been following the government's call to grasp the work of safety production, striving for accident-free production and error-free operation. In the future development, it will also be sure to strictly control the safety production, check the gaps, increase safety supervision, and strive to become a benchmark enterprise in the aquatic food industry.