Guangrun successfully passed the three-star rating of cold chain logistics enterprises
---
On August 9, a four-member cold chain logistics enterprise star assessment team led by Li Sheng, Deputy Secretary General of the Cold Chain Committee of CFLP and Fan Zhiqiang of Shandong Province Logistics and Purchasing Association, conducted an on-site assessment of our declared cold chain logistics enterprise warehouse-type three-star rating based on the national standard of "Cold Chain Service Requirements and Capability Assessment Index for Logistics Enterprises".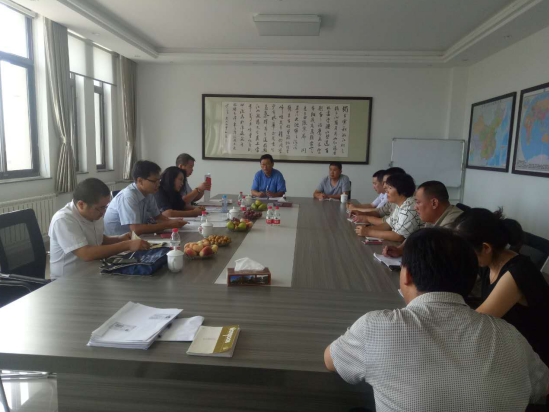 In the evaluation meeting, the evaluation team leader Li Sheng communicated with our company on the purpose and significance of the star-rated evaluation of cold chain logistics enterprises and the first batch of star-rated enterprises. He expressed his great support for the evaluation of the star cold chain logistics enterprises and hoped that this would divide the service level of the cold chain logistics enterprises and play the role of regulating the cold chain logistics industry.
The evaluation team strictly checked the materials declared by the enterprise according to the index requirements, verified whether the data was real and valid, and checked the contents of cold storage airtightness, refrigerated truck device, temperature monitoring system, data collection terminal, etc. Through the strict and meticulous inspection and evaluation scoring by four experts, our company met the on-site evaluation requirements and successfully passed the three-star evaluation of cold chain logistics enterprise storage type.
The three-star evaluation of cold chain enterprises comprehensively and systematically reflects the service capability of Guangrun's cold chain logistics enterprises, and also becomes a strong booster for our company to upgrade and enhance our core competitiveness among our counterparts in cold chain logistics enterprises, and the evaluation results will also become the key for our company to expand more and bigger markets and become a golden signboard for our company in the outstanding group of logistics industry.
(This manuscript is provided by Rongcheng Guangrun Aquatic Food Co.)