Secretary of Rongcheng Municipal Committee Hou Shichao visited Guangrun Company to inspect its work
---
On March 6, 2015, Mr. Hou Shichao, Secretary of Rongcheng Municipal Committee, accompanied by leaders of Shidao Management District and Dongshan Street Office, visited Guangrun to inspect the work.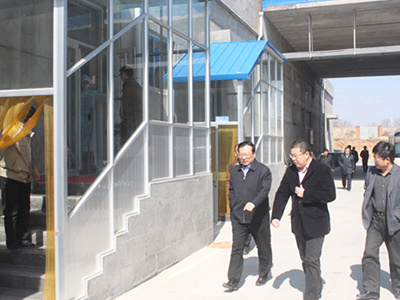 During the visit, Secretary Hou pointed out that quality management is the top priority of the food industry, and we should strive for excellence and make famous and excellent products. Secretary Hou also stressed that while ensuring the quality of food, safety production should not be ignored, and must do a good job of safety production prevention.
In the new year, opportunities and challenges coexist, Guangrun company will definitely clarify the development goals, early arrangement, early implementation, strict product quality, strictly grasp the work of safety production, and strive to create new performance, and strive to be the leader of the aquatic industry.