Rongcheng Guangrun Aquatic Food Co., Ltd. actively carry out fire safety training activities for workshop staff
---
In order to popularize fire safety knowledge and improve the safety awareness of the workshop staff, Guangrun Aquatic Company contacted the fire brigade instructors, specially to the Guangrun plant for the workshop director, team leader and above managers to conduct a fire safety training activities.
At 6:30 p.m. on July 16, the training activity officially began. Instructor according to the actual situation of Guangrun company, citing relevant facts, examples to illustrate the importance of fire safety; live explanation of a series of fire emergency measures, and demonstrate the use of various types of fire equipment, through the interactive way, so that everyone quickly understand and master all kinds of fire first aid and escape techniques.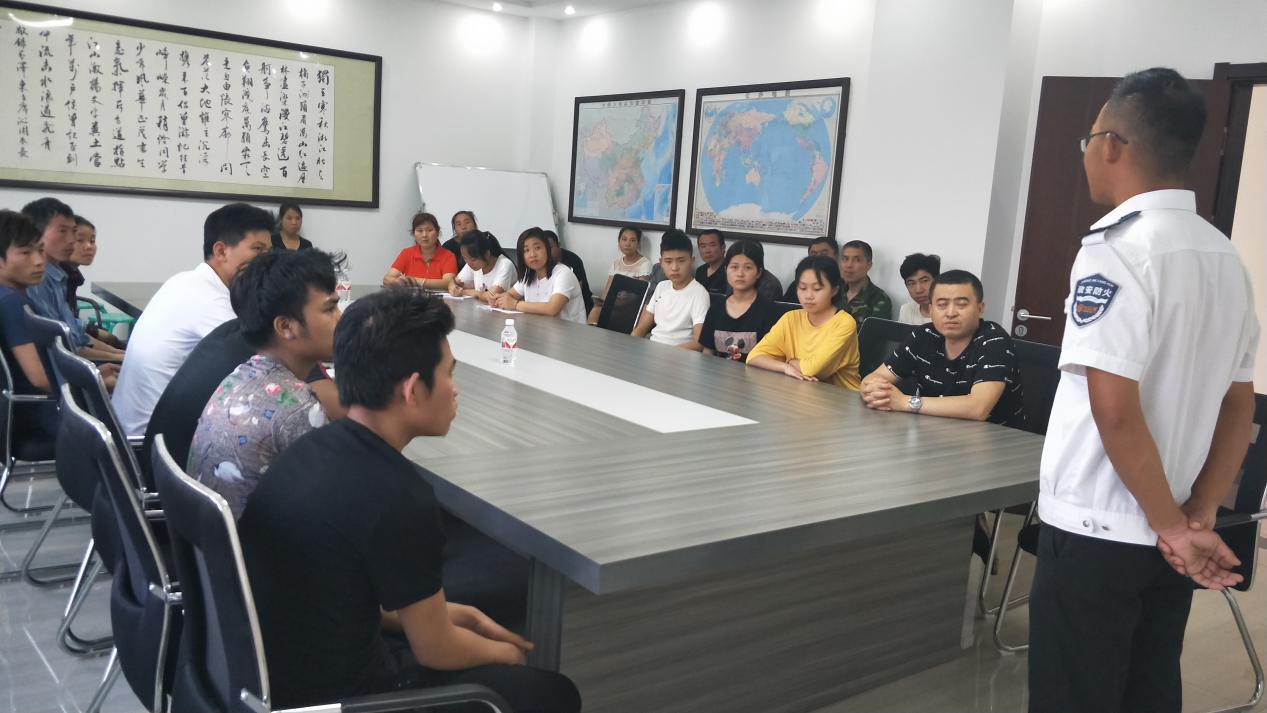 During the training process, the instructor focused on the current situation of our company's employees' weak awareness of fire prevention, littering cigarette butts, pulling wires, forbidden use of electrical appliances, cell phone chargers not unplugged in time and other types of hidden safety hazards, made a focused analysis of the situation, explained the seriousness of the hazards, called on everyone to always be vigilant about fire safety, completely remove the hidden safety hazards, and ensure the safety of life and property.
Towards the end of the training activity, Li Jiqiang, manager of the processing department, made a short summary speech. Manager Li pointed out that fire safety is a matter of personal life and property safety, which must be paid great attention to. The participants of this training should convey the content of this training to each employee of their respective teams as quickly as possible, and put the training content into practice seriously, strictly prohibit all kinds of violations to ensure the safety of life and property of the company and individuals.
This training activity made the workshop managers deeply aware of the importance of fire safety precautions, improved the awareness of fire safety and the emergency handling ability of fire among the workshop staff, and provided an important guarantee for achieving the company's goal of accident-free safety production.