Japanese bluefin tuna origin prices rise 40%, Tokyo auction price may hit record
---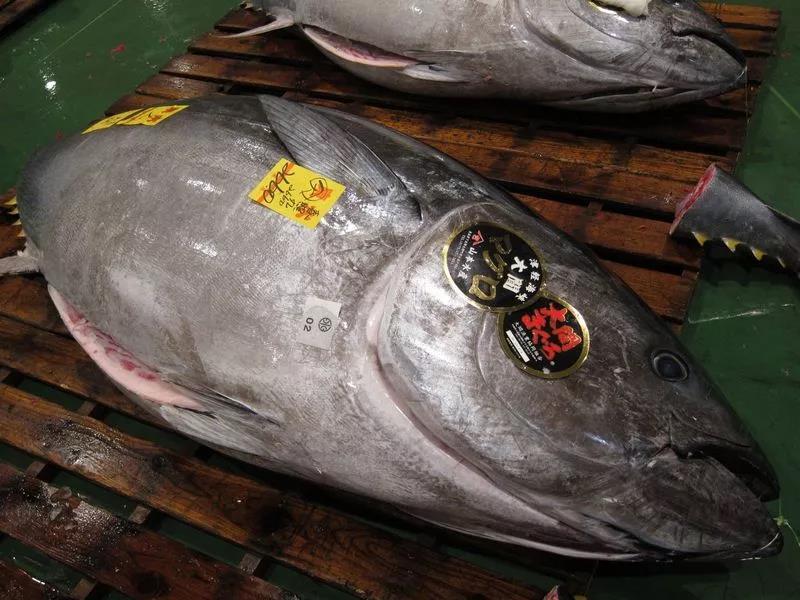 Tokyo's Toyosu Market is set to see its first tuna auction of the new year, and the industry expects record prices this year.
On January 5, 2019, the Toyosu Market in Tokyo, Japan (relocated from its former site in Tsukiji last October) will see the first live auction of bluefin tuna this year, and a senior buyer told Japanese media Jiji Press that this year's auction price is likely to set a record high.
Since December 2018, the price of bluefin tuna origin in Japan's Tsugaru Strait (including Aomori Prefecture) began to rise all the way, and in mid-December, the price of the popular large-size tuna rose to JPY20,000-30,000/kg (CNY1,200-1,800/kg), up 40% from the same period in 2017.
Japanese media reported that in 2018, Japan's offshore bluefin tuna production continued to be low, and Japanese fishermen saved their fishing quotas until the end of the year to use them again and wrestled with high prices to sell on New Year's Eve. However, poor weather conditions early this year will lead to even tighter market supply.
From early December last year to last Friday, 340 bluefin tuna were stocked in Tokyo's main fish market. A Japanese industry insider said the situation this year is similar to that of 2013, when an extreme shortage of supply led to a surge in prices, and a bluefin tuna in the Tsukiji market sold for a maximum of 155 million yen ($9.3 million) that year.